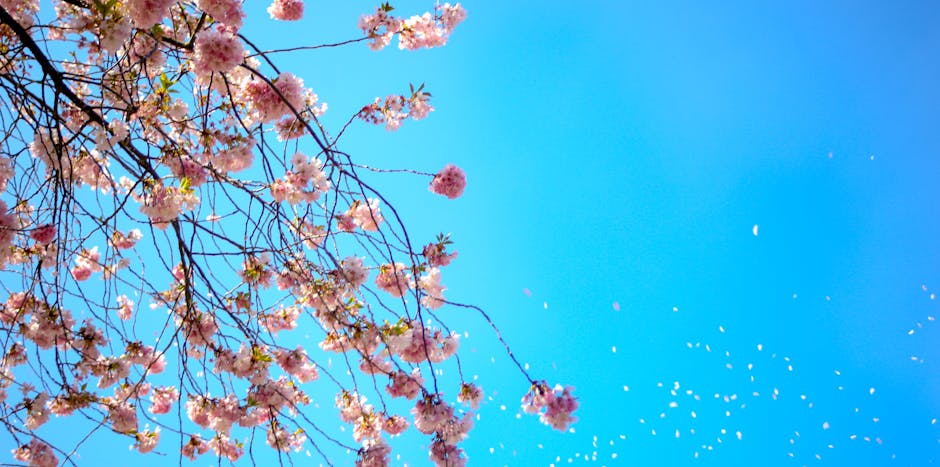 The beautiful sights that this world holds are too numerous to count. And each part of the world has different things to offer. Every season presents its own set of unique sights to behold and colors to watch unfold. Spring specifically is a lovely time to explore nature's unfolding colors and wonders. Spring vibes are just so clean and bright and fresh. If you lucky enough to own your own plane, and are thinking of traveling or flying somewhere for spring, consider the following three places.
Charleston, South Carolina
The first gorgeous destination is Charleston, South Carolina. This amazing city has so many different scenes to offer. With its cobblestone and lamp-lit streets, Charleston will win over your heart with its quaint charm. Horse drawn carriages can be seen being pulled through the streets and the antebellum architecture of all the houses and buildings in the city capture their audience with their rustic and historic features. There are many gardens to visit with beautiful scenery such as hanging moss, varieties of budding blossoms, lush green grass, and canopy trees. The town is also laden with plenty of historic mansions and museums to see and explore. Town markets are a great place to check out the local food scene and taste South Carolina's traditional plates (red rice, okra soup, gumbo, etc.). In addition to the attractions of the inner city, the outer city has its beaches to offer, with the sandy shores of the Atlantic Ocean.
Holland, Michigan
Holland, Michigan would be the second place to see in the spring. If you can't afford to travel all the way to the Netherlands, this destination in the United States is an absolutely beautiful alternative. The first thing that should pop into your head when you think about Holland or the Netherlands is tulips. And by golly, Holland, Michigan has plenty of those in the spring. So many, in fact, that they host an annual Tulip Festival. This festival displays the unique Dutch culture and heritage through parades, food, and carnival rides. This city also offers its visitors an interactive cultural experience with its "step-back-in-time" Dutch village featuring old-style windmills, canals, thatch huts, and actors dressed up in the traditional costumes complete with the iconic wooden shoes. Along with the festival and the village, Holland has beautiful bronze statues and street shops scattered all around the city.
Savannah, Georgia
Lastly, the third destination for flying in the spring would be Savannah, Georgia. As one of the most popular Southern cities in the United States, Savannah is rich with culture and quaint charm to engulf yourself in. Beautiful, intricate fountains and historic monuments are sprinkled all over the city and are perfect to visit if you are strolling around. Or if you're looking to take in the full experience, you can take a trolley. Lush Spanish moss and lovely azaleas can be found everywhere decorating the city beautifully as well. The Savannah riverfront is a very popular location to visit while in town. And if you dare, there are several haunted mansions that can be explored for the brave of heart.
Conclusion
So, as you can see, the season of spring brings such beauty to the eye of the beholder and there are countless sights to take in. Now obviously, this list isn't all-inclusive and there are so many other amazing places to fly to and visit. But these three locations stand out to be some of the most unique. Wherever you so choose to fly off to in the spring, enjoy the wonderful color and freshness of the season.